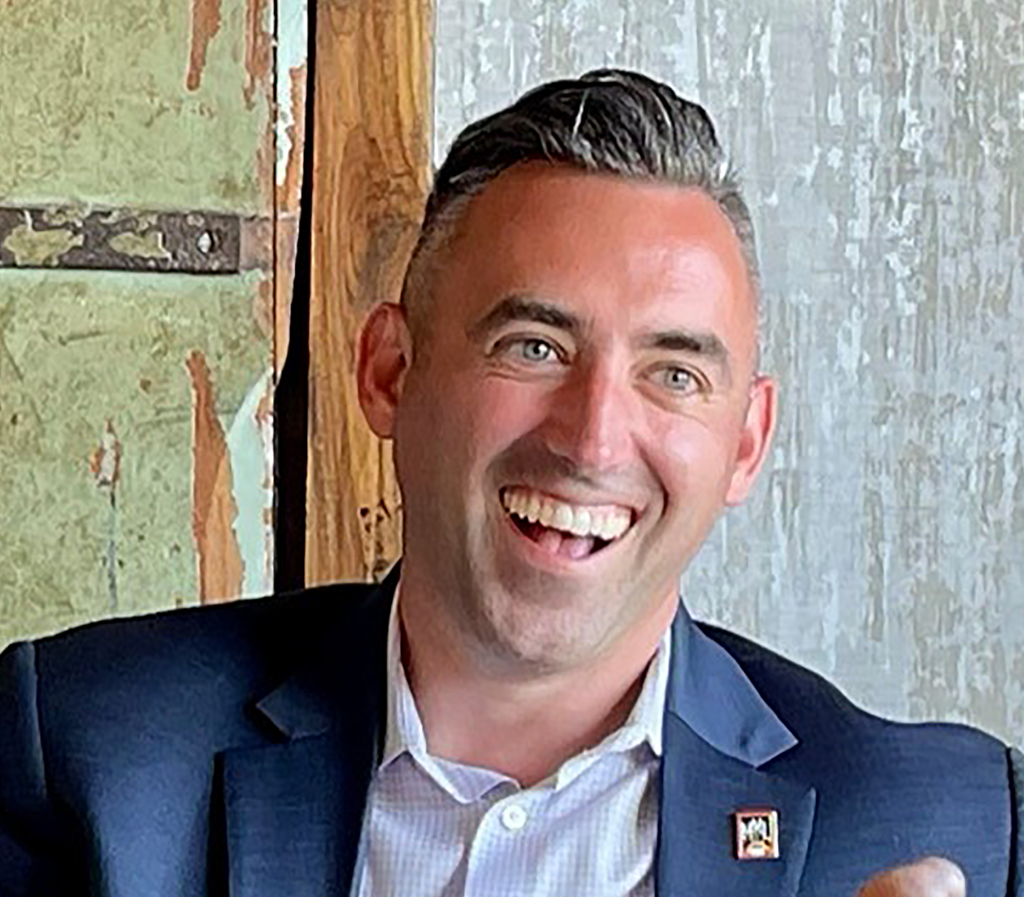 Jake Day was the 28th Mayor of Salisbury, Maryland. Born and raised here, he was first elected to City Council at the age of 30 and unanimously elected President. His tenure as Mayor was marked by the fastest drop in crime in any City in America from 2006 to present, the fastest rate of population growth in Maryland, and the 7th fastest-growing job market in America. Property values rose 51%, wages rose 11%, crime dropped 38%, and more than 3,000 jobs were added in the city.
Jake was selected as one of 8 Mayors for the 2022 Just City Mayor's Fellowship, facilitated by the Harvard Graduate School of Design and the Mayor's Institute on City Design. Jake has twice previously been selected to participate in the Mayor's Institute on City Design. Jake is a member of the Next American Vanguard, Leadership Maryland, and the Smart Growth America Local Leaders Council Advisory Board. A Richard Upjohn Fellow, he previously served as a director on the American Institute of Architects National Board of Directors. Before becoming Mayor, Jake spent his career revitalizing downtowns and making them more vibrant, livable places. He worked for the Eastern Shore Land Conservancy, most recently as Director of the Center for Towns, utilizing design, planning, and implementation assistance to establish vibrant, sustainable small cities and towns. He served as national President of the American Institute of Architecture Students and Editor-in-Chief of CRIT, a journal of architecture.
Jake is a Major in the U.S. Army, currently assigned to the US Army National Guard as an Information Operations and Special Technical Operations Officer with the 110th Information Operations Battalion. Jake is a veteran of the Global War on Terrorism and recently returned from a combat deployment to Somalia, Kenya, and Djibouti where he served as the Special Technical Operations Chief for Combined Joint Task Force-Horn of Africa. He is a graduate of Special Technical Operations Planner's Course, Information Operations Qualification Course, Maneuver Captain's Career Course, Armor Basic Officer Leaders Course, Officer Candidate School, and Basic Combat Training at Fort Benning, GA. He has previously served as the Senior TAC Officer at the Officer Candidate School, a Platoon Leader and Executive Officer in the 158th Cavalry Regiment, and as Aide-de-Camp to Brigadier General Peter Hinz. He is the recipient of awards including the Defense Meritorious Service Medal, Army Meritorious Service Medal, Army Commendation Medal (multiple awards), the Joint Service Achievement Medal, the Global War on Terrorism Expeditionary Medal, the Order of the Spur, and the Order of St. George.
In 2021, Jake began his service as the elected President of the Maryland Municipal League, representing Maryland's 157 municipalities. During his tenure, the League's signature legislative priority was finally achieved: the restoration of transportation funding to pave streets and roads in cities across Maryland. He also serves as one of Maryland's representatives to the Chesapeake Bay Program's Local Government Advisory Committee. Jake's work has been awarded the Partners for Livable Communities' Entrepreneurial American Leader Award, Maryland League of Conservation Voters' President Theodore Roosevelt Leadership Award, and the 2017 & 2012 Maryland Sustainable Growth Awards for Leadership & Service.
In 2023, Maryland Governor Wes Moore appointed Jake as Maryland's Secretary of Housing and Community Development. Jake resigned as Mayor on January 27, 2023.
Jake earned a Master of Science in Nature, Society & Environmental Policy from Oxford University where he graduated with distinction for his dissertation. He also earned a Master of Urban Design from Carnegie Mellon University and a Bachelor of Science in Architecture from the University of Maryland.
Jake is the proud Daddy to two beautiful daughters, Lilly and Olivia.