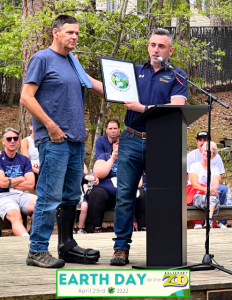 Biography:
Craig Faunce is notable for keeping Salisbury clean. In 2021 Faunce spent over a hundred days picking up trash from Fruitland to the Route 13 mural, filling up over 200 bags of trash.  March 3rd is now proclaimed as 'Craig Faunce Day' to commemorate the hard work of Faunce and his movement to keep the streets clean.
Read his story here:
Volunteer
To volunteer with Faunce or to request a cleanup please contact Dylan Laconich, Monday – Friday 8:30 am – 4:30 pm, or  submit your request above.
Email: [email protected]
Office: 410-548-3170
Address: 125 N. Division St, Room 202