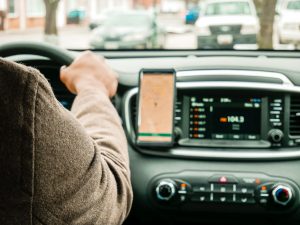 For some people, a Taxi or an Uber is a fun way to get to or from a night out or an event. For others, it's a service they rely on daily to do things like get to work, pick up groceries, or go to a doctor's appointment. Raymond McLean and Jessica Lukasz, owners of Your Cab Salisbury, are committed to providing their community with reliable, timely cab services that passengers can count on.
Both Jessica and Raymond are graduates of Bennett High School. Jessica went on to earn her degree from Towson University, and Raymond earned his at Wor-Wic Community College right here in Wicomico County. You may recognize Ray's mother if you dine often at Market Street Inn, she is the lovely and talented Miss Flo! Jess and Ray decided to take the leap into local business ownership last year when they saw a need in our community that they knew they could fill.
"Our area really seemed to lack a reliable, transparent taxi cab service, and so when we were deciding to start Your Cab we wanted to make sure that customer service was the absolute top priority to us and our drivers," shared Raymond.
Communication is another aspect of Your Cab that is really important to owners Ray and Jessica. Transparency and honesty about where their driver is in the pickup process and how long it will be until someone can expect to be picked up is a cornerstone of Your Cab's operations. Ray and Jessica also place a lot of importance in telling people how much their ride will cost before they are even picked up so that there are no surprise charges, and passengers can be prepared to pay the fare at drop off.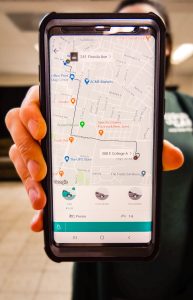 "It's very important to us that we are transparent and communicative with our passengers. If we can't pick someone up for a half-hour and they need to make other arrangements because they need to be somewhere, that is more important to us than completing that ride ourselves," said Jessica.
Much like Uber and Lyft, Your Cab has actually developed an iPhone and Android compatible app. Passengers can request rides via the app as well as get updates about how far away the driver is from the pickup location. Passengers can also request rides by calling Your Cab or visiting their desktop website.
Making sure that the services Your Cab offers, and the experience that passengers receive is up to their standards is a top priority for Raymond and Jessica. Timeliness is another big component of Your Cab and an important factor in their passenger's ride experience.
"When it comes to underserved populations, they are risking being at their job, doctor's appointment, or picking up their kids on time by requesting a taxi. If that taxi is late, or doesn't show up at all, that person placed trust in a company that didn't come through for them. It's extremely important to us that we are honest with our pickup times, transparent about where we are, and that we are worthy of people placing their trust in us to get them where they are going," shared Jessica.
Raymond says that one of the biggest things that sets them apart from Uber and Lyft is that Your Cab is locally owned and operated. The people driving have lived in Salisbury and on Delmarva for a long time, and they know the area much better than an Uber driver that is following directions on a map.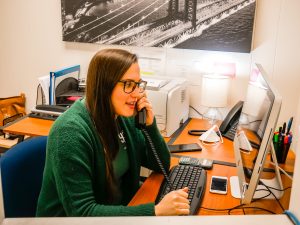 Raymond also says that Your Cab is able to be a resource for their passengers, more so than larger rideshare companies, because Your Cab and their employees know what is going on in our community. They can answer questions from their passengers, they know about local events and happenings, and they know which nights will be high volume for calls for service.
It's Your Cab's care for the local community and the people living in Salisbury that makes them the company that they are. Larger rideshare companies see transactions, pick-ups, and drop-offs, but Raymond and Jessica see people, they see families, they see their community, and they are committed to helping that community get to their destination.
Click here to view Your Cab's Business Directory Listing
Visit the City's Black History Month Webpage here