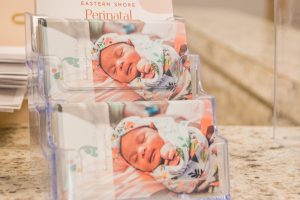 Will I be a good parent? Do I really have the tools to raise a child? Am I going to be okay when I give birth? Who can I talk to about all of these things? Meisha Shockley, founder of Shore Grace Family Wellness, and her team work to not only answer these questions for expecting mothers, families, and spouses, but put them at ease through the whole process of pregnancy, birth, and postpartum life.
Currently, Shore Grace Family Wellness, operating out of Salisbury Maryland, offers an array of services to expecting and postpartum moms and families. From doulas and lactation services to mental health counseling, life coaching, and classes, Shore Grace is right beside their clients every step of the way, even after birth.  Their goal? To be an all-in-one facility where women feel safe, and can have someone that they trust to guide them through every phase of pregnancy, birth, and parenting.
In August of 2016, Meisha gave birth to a beautiful premature baby girl 27 weeks into her pregnancy after suffering severe preeclampsia at 24 weeks.  It was an experience that would transform Meisha's life, her future, and what would later become her business.
"I really felt like there just wasn't much support on the shore for new moms, especially in Salisbury. And the few that I did seek out, didn't have a lot of black women, working moms, or even moms with children who had special medical needs like I did. I felt very out of place," shared Meisha.
So she decided to share her motherhood journey via social media and began to attract a following of women and families who desperately wanted this kind of support on the Eastern Shore. After a friend told her she should do this as a profession, Meisha looked up the term 'doula' and fell in love with the career.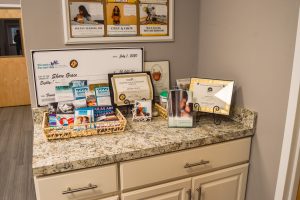 Meisha went on to become a birth and postpartum doula, serving mothers and families here on the Eastern Shore. Many people believe that doula work is only for un-medicated births, home births, or that a doula is completely inaccessible to them. Meisha says that this is not the case and that hiring a doula is the most proactive thing you can do for a positive birth and postpartum experience.
"We are more than a 'breathing coach,' as a doula we are there to support your entire family. I'm able to assist mothers and families with the laboring process, but we are also a safe space for you to vent, take the time to ask questions, and we will be there to hold your hand as you travel through this very emotional process in life," said Meisha.
Typically, after having a baby, families aren't seen back in the doctor's office for 6-8 weeks, leaving a huge gap of postpartum care that needs to be filled. Meisha and her team work hard to fill this gap, by providing postpartum care to mothers and families, answering any questions they may have, and just being there for the family as best they can.
Since opening her business in 2017, Meisha has grown to manage a company with 12 dedicated employees, one physical location, and a brand new mental health focused location in Downtown Salisbury dubbed Shore Grace Behavioral Health. Their Downtown location will offer mental health services geared toward professionals, students, and other individuals, while their first location will continue to focus on mothers and families.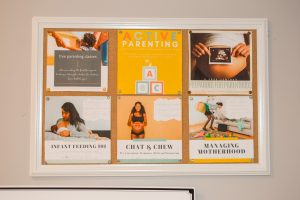 Beyond the services Shore Grace offers to their clients and families, they do their part to advocate for those families in ways that many don't see on the surface. Meisha's non-profit, The Eastern Shore Perinatal Mental Health Collaborative, works to educate people about perinatal mood disorders such as postpartum depression, as well as to give those suffering from these mood disorders a voice in the community. The collaborative works with educators, providers, and family members to look for signs of perinatal mood disorders. Meisha currently sits on advisory boards such as the Wicomico County Early Childhood Advisory Council to help raise awareness and connect people with resources.
"My Mom and my husband have been my rocks throughout the process of starting and running my business. I have moms that go into labor at 1:00 am, and my husband and mother will make sure the kids are looked after while I go support my client," shared Meisha. "My family is so incredible and never questioned what I was doing or why I was making this shift in my life to open a business, they just said "ok, how can we help, how can we support you," she added.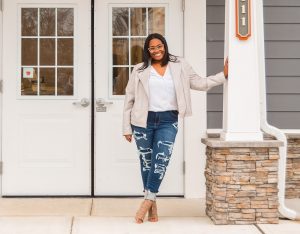 Meisha said it's the support from her family, her beautiful daughters, and the community that gives her the emotional strength to go out and do the work that she is doing with families.
"The biggest lesson I've learned through this whole process is that you can't mess it up, whether it's parenting or running a business if you have passion and love for what you are doing, you simply cannot mess it up," she added.
Click here to view Shore Grace Family Wellness' Business Directory Listing