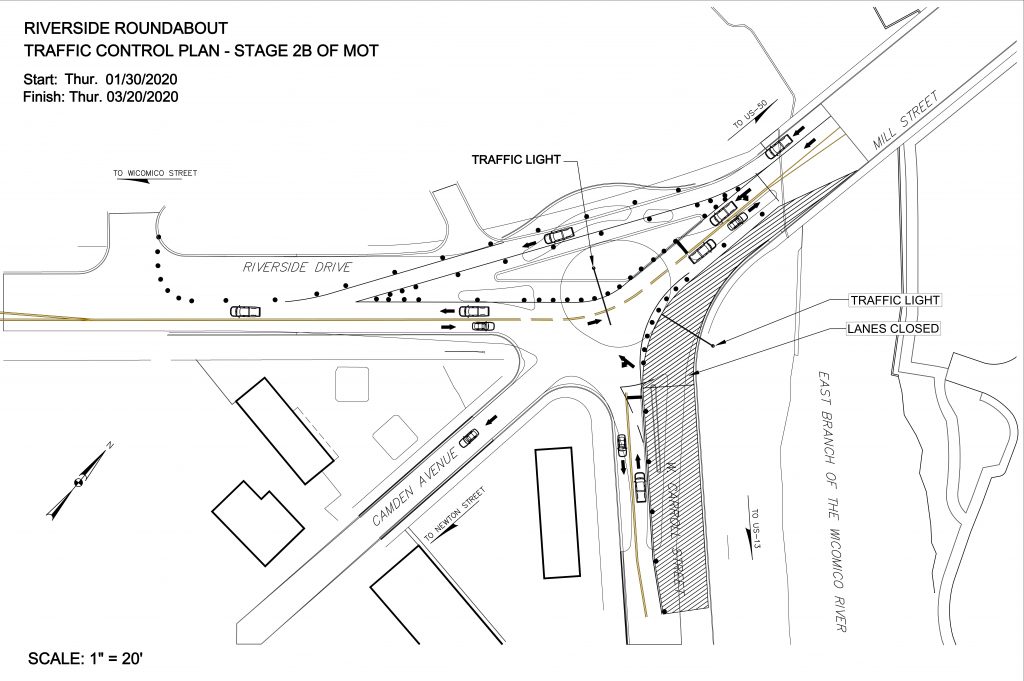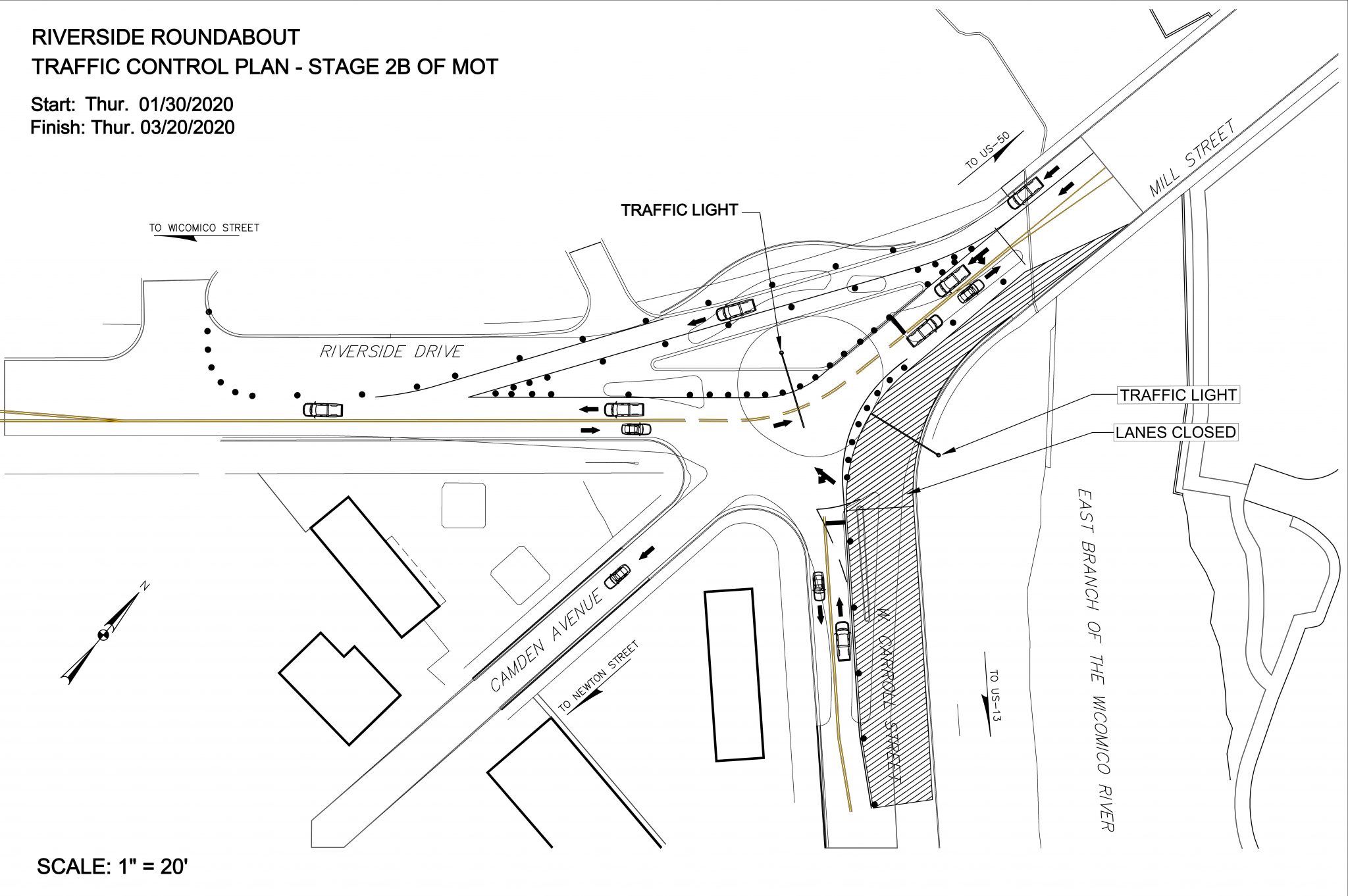 Beginning Thursday, January 30, 2020, a private contractor will implement a shift in the traffic pattern at the intersection of Mill Street, West Carroll Street, Riverside Drive and Camden Avenue. Stage 2B of the Temporary Traffic Control Plan will reduce the number of travel lanes in and out of the intersection from W. Carroll Street, creating a 2-lane pattern which will be 1-way in either direction. (See diagram) This pattern modification will allow the contractor to begin the next phase of work on storm drainage, curb and sidewalk. This work will be performed during daytime hours between 7:00 a.m. and 5:00 p.m. Monday through Friday. Barring unforeseen circumstances and/or delays due to unfavorable weather, this work should be complete no later than March 20.
Commuters should expect delays due to traffic pattern modifications. Access to all residences and businesses will be maintained throughout the project. Alternate routes are suggested, but not required. Traffic manager Fannie Rholetter may be contacted with any questions at 302-363-0655.
We regret any inconvenience the pattern modification may cause. Your patience and cooperation are greatly appreciated during the construction of this project. Should you have any questions or need clarification, please contact Tab Book with George & Lynch, Inc. at 302-342-3130 [email protected] or William White with the City of Salisbury Department of Infrastructure and Development at 410-548-3170.
###