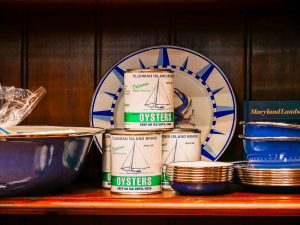 One year ago, Craig Schury, owner of Pemberton Pharmacy & Gift, never could have imagined he would be preparing to administer vaccines after a twelve-month battle with a pandemic that swept across the globe in a matter of weeks.
Now, the pandemic is an undeniable part of all Americans' lives, and Pemberton Pharmacy is committed to safely serving our community's pharmaceutical needs as well as administering COVID vaccinations when the time comes.
Pemberton Pharmacy & Gift operates two locations on Delmarva, one here in Salisbury and one in St. Michael's. Their offerings go far beyond your average pharmacy, carrying everything from drug store products and pharmaceuticals to gifts, unique items, monogramming, and vinyl decals, all in-house.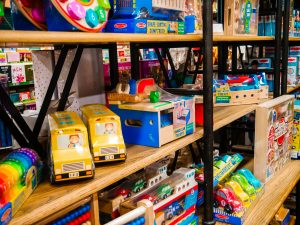 "What makes us so unique is the feeling you get when you step into our storefronts, it's meant to be warm and inviting, which isn't very common with most national drug stores and pharmacies," shared Craig.
Craig says that his idea for Pemberton Pharmacy & Gift came to him while he was working in a pharmaceutical lab in Delaware. He missed interacting with different people every day and seeing customers regularly, so he decided to begin drawing up plans for a local pharmacy.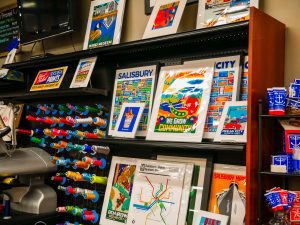 "I knew when I opened the original location in Salisbury that I wanted it to be something special, something people would remember and keep coming back to," shared Craig. Family owned and operated, Craig's son William manages their St. Michael's location as well as helps out with accounting for both the Salisbury and St. Michael's locations.
Their carefully curated selection of local and Maryland-themed items is thanks to their incredible in-house buying team, Kim and Angie. "Our buying team is absolutely fantastic," shared Craig. "They know exactly what they want to offer our customers, what will be popular, and how it will look in our storefront," he added.
Pemberton Pharmacy also offers pharmacy services that go beyond your average grab and go business model. One of these services is MedPacking, in which all of the medications a patient takes at a certain time of the day is pre-packed into one easy-to-access packet.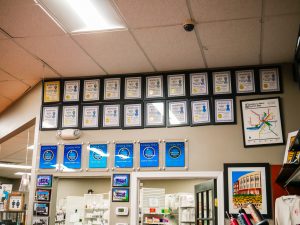 Pemberton Pharmacy also offers MedSync, in which they sync up patients' maintenance medications and ensure that they start and end on the same date, which allows them to pick everything up in one run to the Pharmacy.
The cornerstone of his business though is customer interaction, said Craig. "We truly strive to create an environment in which people know their pharmacists by name and we know the patients just as well." He went on to add that the Salisbury community has been very supportive of Pemberton Pharmacy & Gift over the years, and they are very appreciative of that support.
When asked about the importance of shopping local, Craig shared that local businesses tend to keep their money local. Local businesses are proud members of the local community, they spend their money here, their employees spend their money here, they buy from local vendors, and contribute to the local economy.'
Click here to view Pemberton Pharmacy & Gift's Business Directory Listing